Before I Do Events is thrilled to announce our new guest blogger. Marissa Cool has been a fresh breath of air for, as she brings a fun, unique and experienced eye to our design team. She will be helping us style certain events and

inspiration

shots. Better yet, she will be guest blogging bi-weekly! So make sure to check in on Tuesday's to hear a word from our "cool" stylist!
I am sure your interest will peek... To hear more from Marissa check out her blog: VIVALACOOL
As you may know, 'Emerald' has been reigned "Color of the Year" by the color experts at Pantone. Ever since this announcement (back in December), Pinterest and the blogosphere have been blowing up with emerald-themed photos, products, and posts...and rightfully so! But I have to confess, it's taking me a while to blend green into my everyday style. It just hasn't been a color I've naturally gravitated toward nor a color that I think flatters my skin tone. I do, however, love incorporating nature and this seems to be my path toward emerald bliss. Combining emerald with crisp whites, soft mints and peaches, or rustic browns is how I'm able to bring this trend into my home and closet.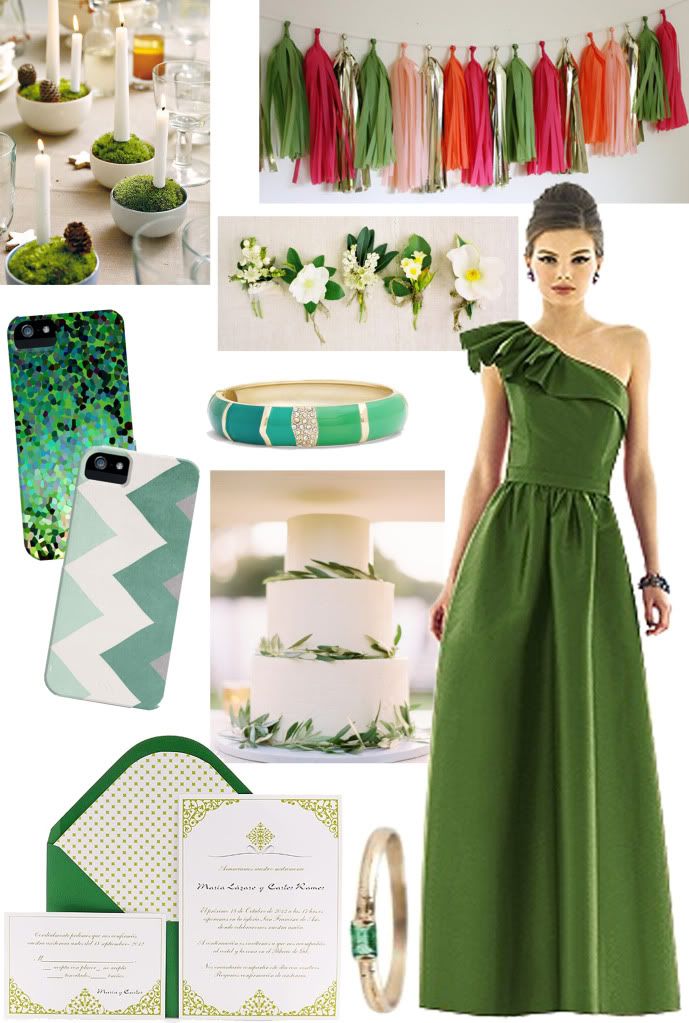 Photo Links:
Moss Bowls
Garland
Baguette Ring
Dress
Invitations
Cake
Iphone Case & Iphone Case
Bracelet
Boutonnieres
xx marissa