Whoever was making bets back in high school that Jackie and Hunter would make it to the end- WINS! These two have been by each others side, watching one another experience the world and evolve into the incredible people they are today! It is a true love story and I am so honored to have shared their special day with them. We were lucky to have the amazing Paul Barnett capturing all the moments!

The special nuptials were exchanged at the beautiful Nativity Church in Rancho Santa Fe. Guests then had an hour to cruise through the shops and eateries in the old charming town. From there they walked through the lush grounds of the Inn and made their way to the cocktail hour. Lighting was just right and the mood of the party was gearing up for a big night!

The Inn's food never fails, and the service and flow of the night was impeccable! The roar of the crowd after every toast ramped up the party and had everyone itching for the dance floor. Luckily, Baytown Band kept the mood and intensity of the celebration alive with an array of covers.

Jackie and Hunter had created a color scheme of green, ivory and gold. Favors were a wrapped organic pear with a sweet tag around it, "A perfect pear". The decor was very fitting for their personalities, it had a simple yet elegant spin.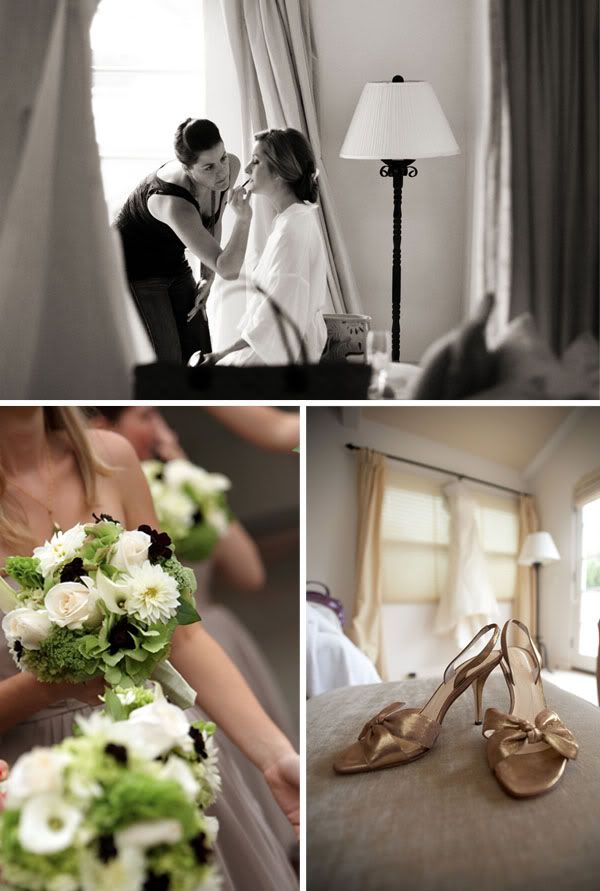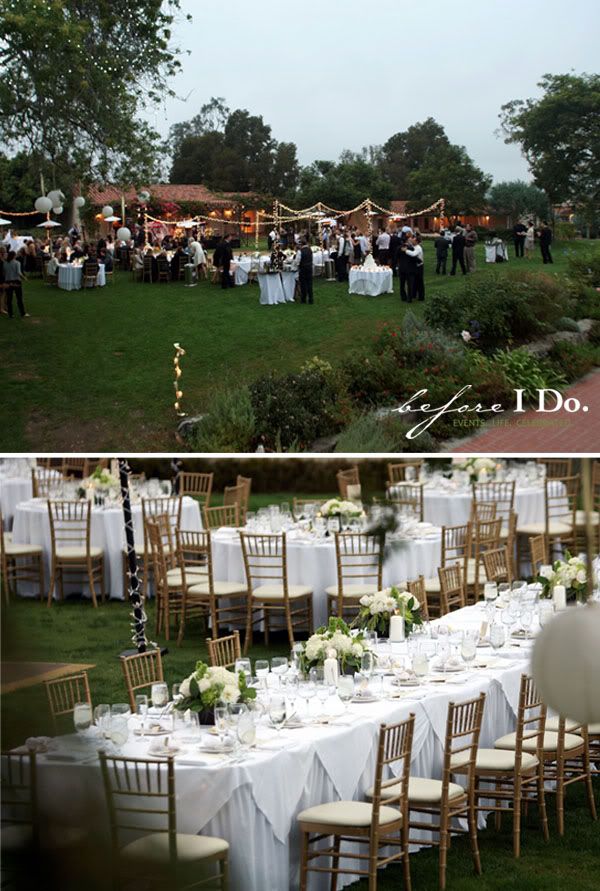 A special thank you to my amazing assistant, Annika Stackhouse. I had two weddings this particular day and she did an incredible job managing all the small details of Jackie and Hunter's big day! So comforting to know that again, Annika brought flawless execution!

Ceremony Location: Nativity Catholic Church- Rancho Santa Fe

Reception Location: Inn at Rancho Santa Fe

Florist: Sharrie Woods Design

Photographer: Paul Barnett

Videographer: Weddings by Austin

Band: Baytown Band

Cupcake: VG Donuts

Band: Izabella Videographer: Alex Cristescu of Parallel Productions

Rentals: Classic Party Rentals

Lightening: Lee Display West

Transportation: Rock Star Limo SD

~ Michele