I discovered this site a few months back, and right away fell in love with the concept! So what is "Pinterest"?
Pinterest is a social catalog service. Think of it as a virtual pinboard — a place where you can post collections of things you love, and "follow" collections created by people with great taste. It is a giant database for all the things you see and don't want to print out or save to your computer! On top of that, you always know where the source of the picture came from. All you have to do is click the image from your board and it will take you to the original website you found it on. It really is genius.
You install a "Pin button" in your menu bar. It's a special feature that lets you pin images directly from any website. You simply click "Pin", select the image you want and then select what "board" you want it to go into, based on the category! See below a screen shot of part of my board: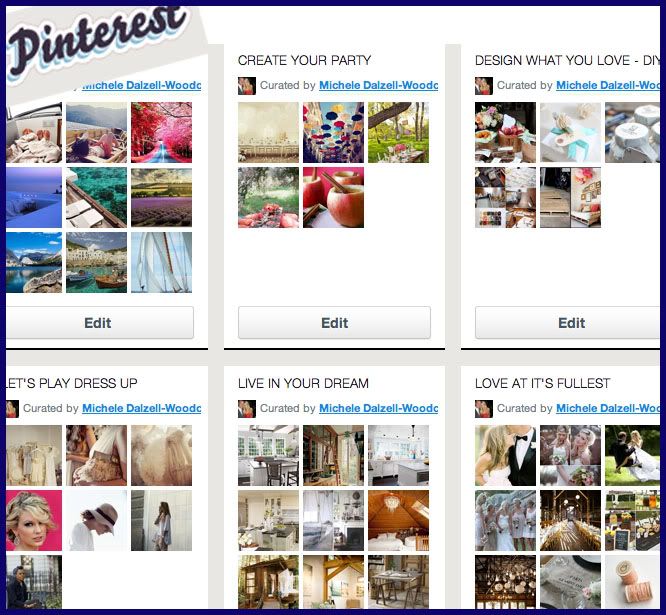 You can also repin someone else's post from their
own collection. When you repin the credit goes to the person who first pinned the item.
Give it a whirl- you will be hooked fast!