I had the absolute honor of wearing many hats in our close friends, Meg and Del's wedding. My husband Jay was asked to be the officiant, which initially was a scary and a bit daunting but after some thought, he was honored and excited! We were all part of a bible study that Jay lead, so it was fitting for him to bring together this special couple. I was by Meg's side every step of the way as we brought to life the look and feel that she had envisioned for their insanely romantic day! The day was filled with making sure the bride and bridesmaids looked stunning (which was not hard), setting up the decor, taking part in a bible reading during the ceremony, and of course, being nervous for my already nervous husband. He did an incredible job officiating the wedding, and we celebrated all night long by dancing, toasting, and marveling over the beautiful new couple.

They wed at a private home that sat on the banks of the stunning Lake Tahoe. The home had a charming and "cabin-like" feel, with large lawns surrounding the property. People flew in from all over the world to be a part of the extraordinary union. It was not only a special day, but a week long affair of events! They had people join them in everything from mountain bike rides, to sharing cocktails over the lake. It was perfectly fitting for their adventurous personalities and love for all things active and outdoors.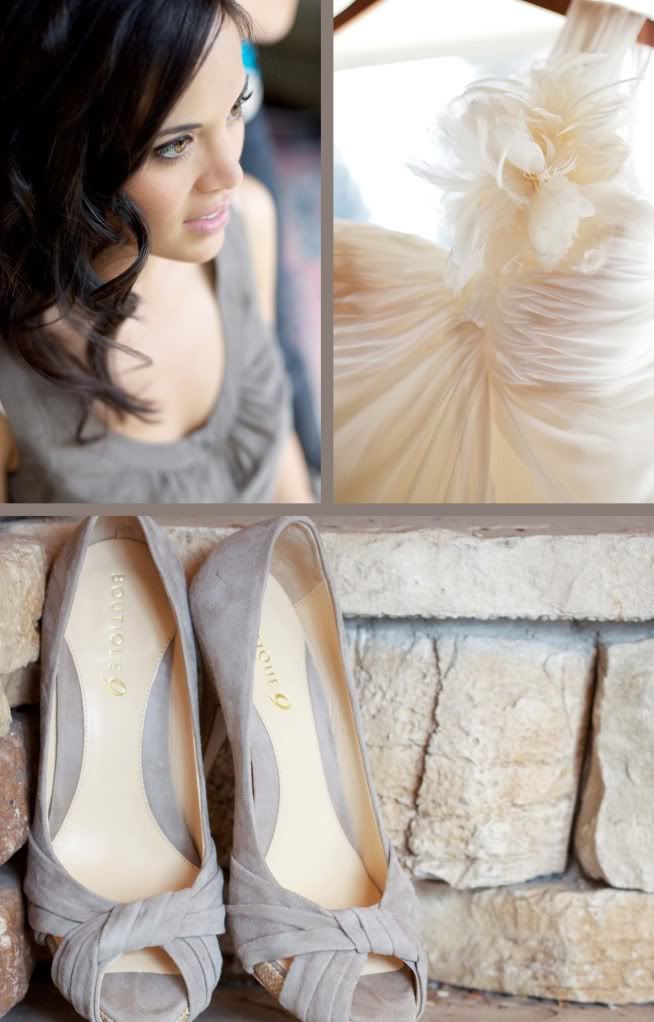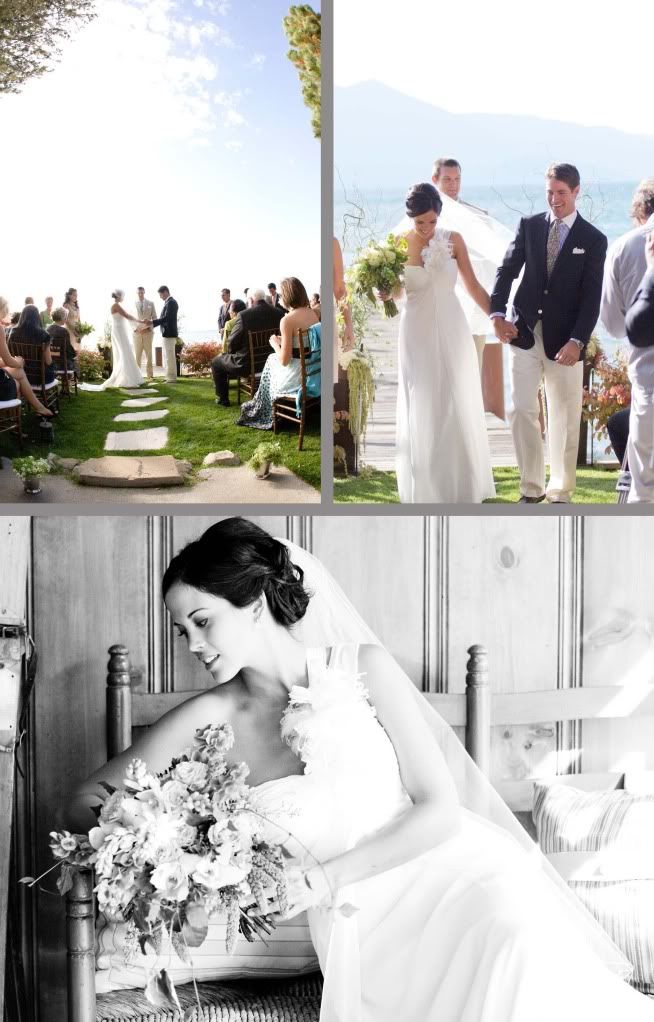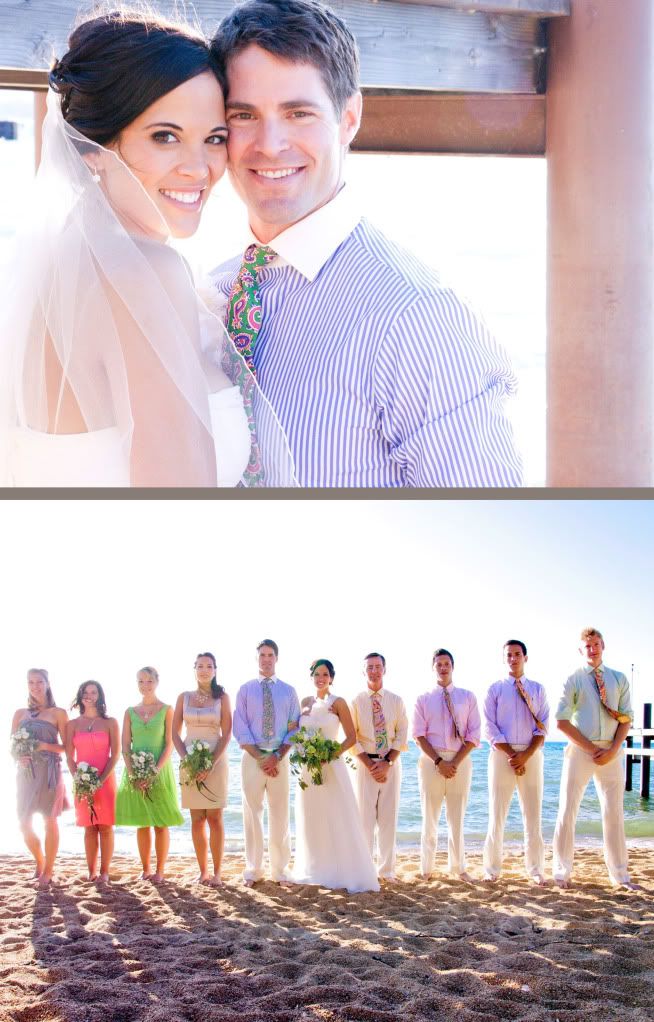 This was easily one of the best weddings I have ever been to! People that came from far and wide were not disappointed they had made the journey. The simple, classic and rustic feel of the decor, stunning views of the lake, heartfelt speeches, a dance floor under the stars, smores by the fire, flowing wine and an incredible band-- all contributed to an unforgettable night!
Location: Private Residence in South Lake Tahoe
Florist: Hattie Reed of Art in Bloom
Photographer: Melissa Vossler
Caterer: Lesie Dupont of Café Girasole
Cupcake: Jennifer Auchenbach of Bebe Cakes
Band: Izabella Videographer: Alex Cristescu of Parallel Productions
Rentals: Classic Party Rentals AND The Entertainer