I am hosting a baby shower for my dear friend, Molly! Molly and her hubby have decided to WAIT to find out the sex of their new lil one! A rare thing these days... I love that they are waiting, it is so old school and exciting! So when thinking about the theme and colors, I decided to stick with the pastels! The shower is also themed with a raw, organic, bird nest feel! Symbolizing the anticipation of the baby hatching! :)
A friend and I am going to tackle these darling cupcakes! Instead of making the birds from frosting, you can substitute the AMAZING Cadbury Mini Eggs. It will look just like a birds nest with much less work!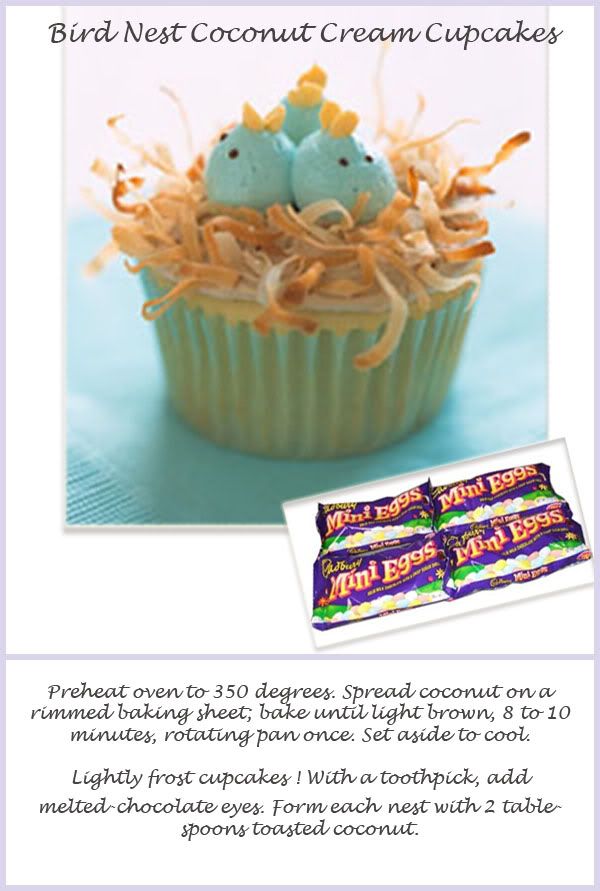 The shower is next weekend! I will share the picture with you after!